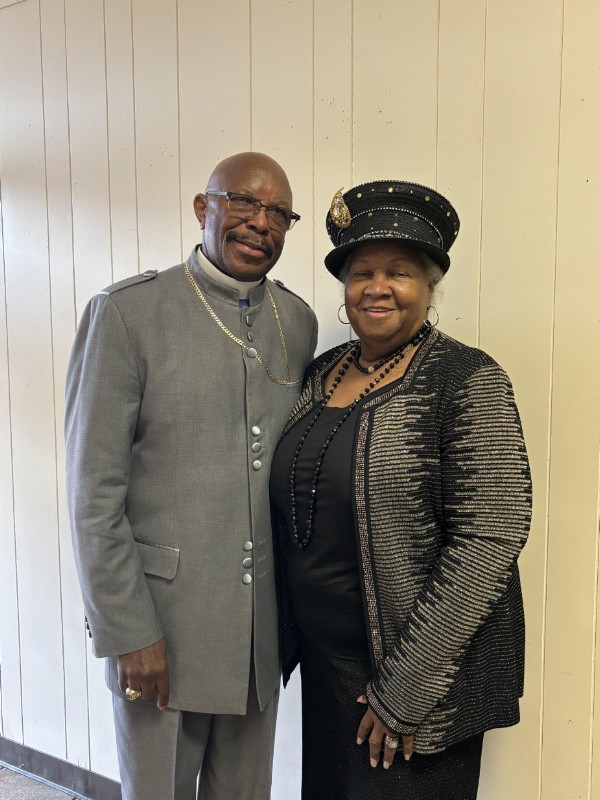 From Our Pastor & First Lady
Praise be to God ! To Our Zion Temple Family , we too can say as the Apostle Paul. " There is not a time we do not cease to make mention of you in our prayer".
I would like to say what a joy and a hour it is to be the Pastor of New Zion Temple COGIC. The Lord has been so good to us. He has blessed us in so many ways. I want to thank God for the wonderful people He has sent this way, to be a part of this great work here in Conway, AR.
We have some great people, and the Lord continues to add to the Church.
It has been another great year . Though trials have come, Victory has been gained through fasting, Praying, and seeking the Lord. We appreciate those who have joined with us for the building of God's Kingdom. Our vision for the past 49 years has been to win souls and see the saints excited about God.
We can truly say that the Lord is moving in the midst of his people . Souls are being saved and saints are being healed through the overcoming power of Jesus Christ our Lord. Let us continue as a corporate body to seek the Lord through the spirit of unity.
Do know that your expression of love has not gone unnoticed . You have given of yourselves , your time, and your finances to make our lives comfortable: for this we are grateful . That which you have sown in love , you shall reap in that self-same love .
"
The Best Is Yet To Come !"
" Strong alone, Unstoppable together"
" And he gave some , apostles; and some , prophets; and some , evangelists ; and some pastors and teachers; For the perfecting of the saints, for the work of the ministry, for the edifying of the body of Christ......"